About Us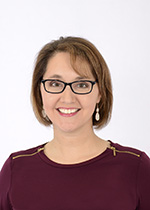 BRDC/TDC has served the Baton Rouge and Walker areas for more than 18 years now. "Mrs. Jen," has built a program that is ideal for working families. BRDC/TDC prides itself on its family atmosphere and values. We believe that dance education should be a fun and rewarding experience, while building relationships that will last a lifetime.
Over the past several years we have seen a growing trend in our families being tired, overwhelmed, and stressed out. Specifically during 2 very distinct times of the year…the holiday season and end of the school year. As a parent of 2 school age children herself, Mrs. Jen, set out to find a solution! We will no longer have a spring recital, but instead will have a late fall recital! By doing so, this will give your family a break during exam time and holiday time. Don't you already have enough on your plate at that time of the year? In the spring, we will start back on January 15th and finish with the school year. The dance studio will then be closed for a summer break. The 2nd half of the dance year will resume in July.
The Dance Connection is the ONLY studio in the greater Baton Rouge area with this type of scheduling. You may be wondering what this type of schedule will do for your family or dancer? If you are a busy parent with lots of children in many activities you don't have to commit to a yearlong day/time for a class. As a parent/dancer you may choose a semester or year long class. If you are a new parent to dance, you can see if dance is the right activity for your child BEFORE committing in time and finances to a recital. For the experienced dance family we have combo classes as well as individual classes to meet all levels of training and commitment.
New for this season we are now offering Adult Hip Hop and Adult Yoga! class for 5-8 year old beginning hip hop students. BRDC/TDC strives to be the leader in the community with not only the National Top Studio of 2015 but in all areas of the dance studio business. From our once a week dancers to our serious competitive students, BRDC/TDC has a program to fit your dancer's needs. Sincerely,
Mrs. Jen and Staff